Welcome Guest!
In order to take advantage of all the great features that Waterloo Region Connected has to offer, including participating in the lively discussions below, you're going to have to register. The good news is that it'll take less than a minute and you can get started enjoying Waterloo Region's best online community right away.
Login

or

Create an Account
Icon 330 | 25 fl | U/C
May 1, 2015 - Work is progressing on the fifth floor of the podium. It's really hard to tell from the render but I really hope this project has slim towers like the 25 story buildings at the Barrel Yards or Luxe II. Work is underway on the foundation of the second building.
Large concrete pour on this site yesterday. I saw several concrete trucks coming and going when I drove past that site at various times during the day yesterday. Phillip St. between University and Columbia was closed for the pour.
A second crane is going up on this site as we speak.
First looks at the cladding:
https://twitter.com/Markster3000/status/...24/photo/1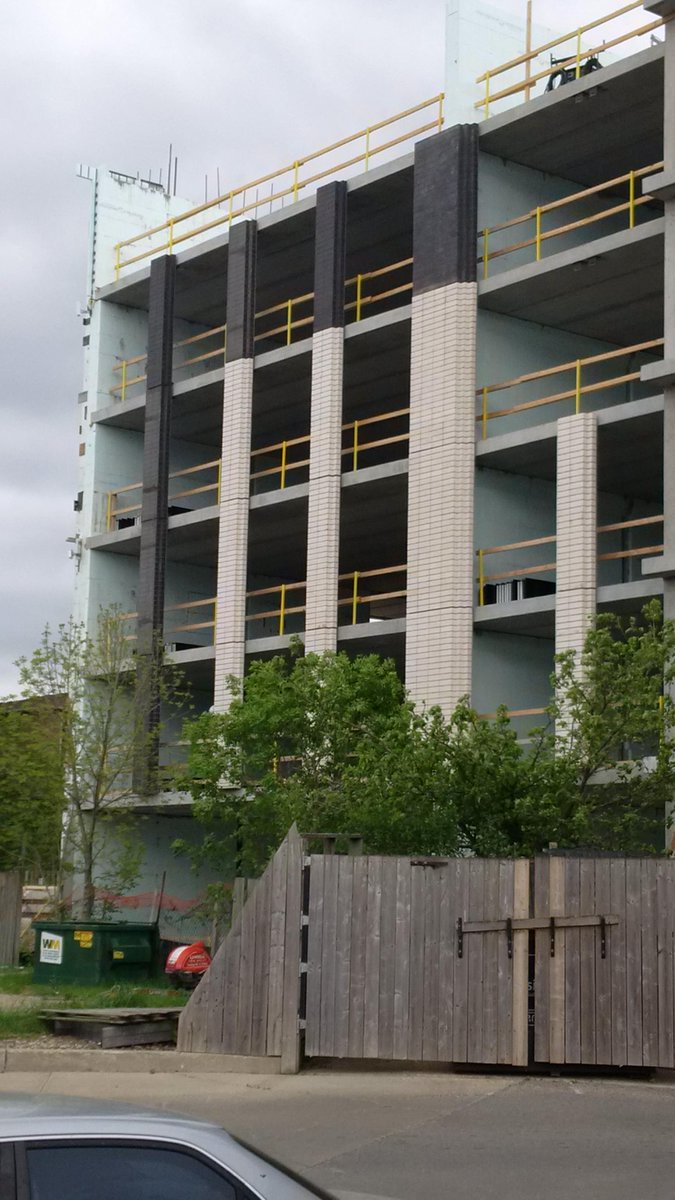 Precast 'brick' panels.
Construction has started on the tower, already work has begun on floor 8. Really looking forward for seeing this one climb. I wonder if it will be as tall as "The Onyx" of the Barrel Yards.
They have also begun either testing or installing glass.  It's quite dark...almost black - similar to that on Luxe II I'd say.   No pics, just noticed while I was cruising up Phillip the other day.
New photo from June 19, 2015
I am wondering at this pace whether the first building of Icon 330 will top out before the second 25 story building at The Barrel Yards.
It took some time to get the podium done due to it's size. Now that it's done I wouldn't be surprised to see it really shoot up.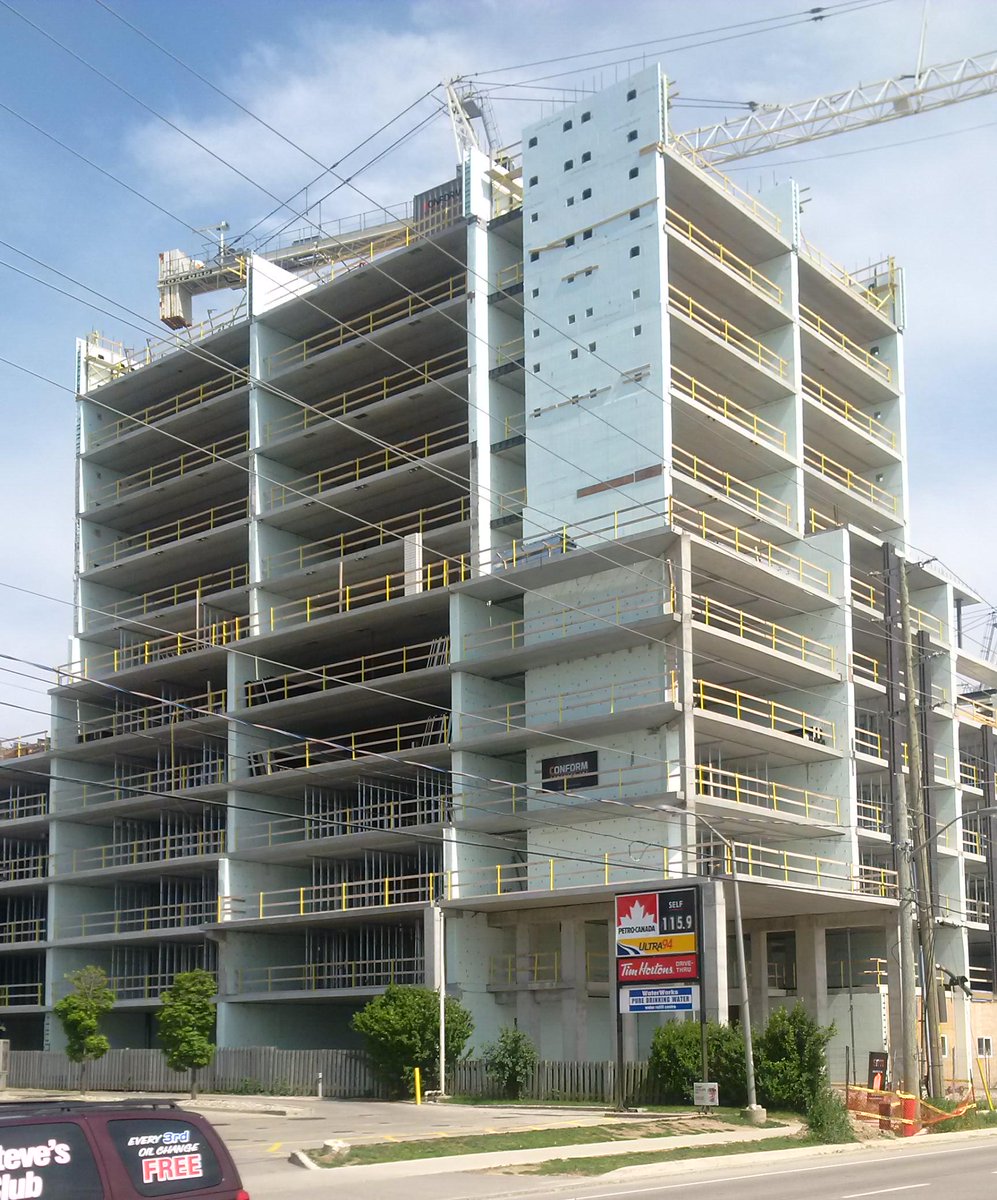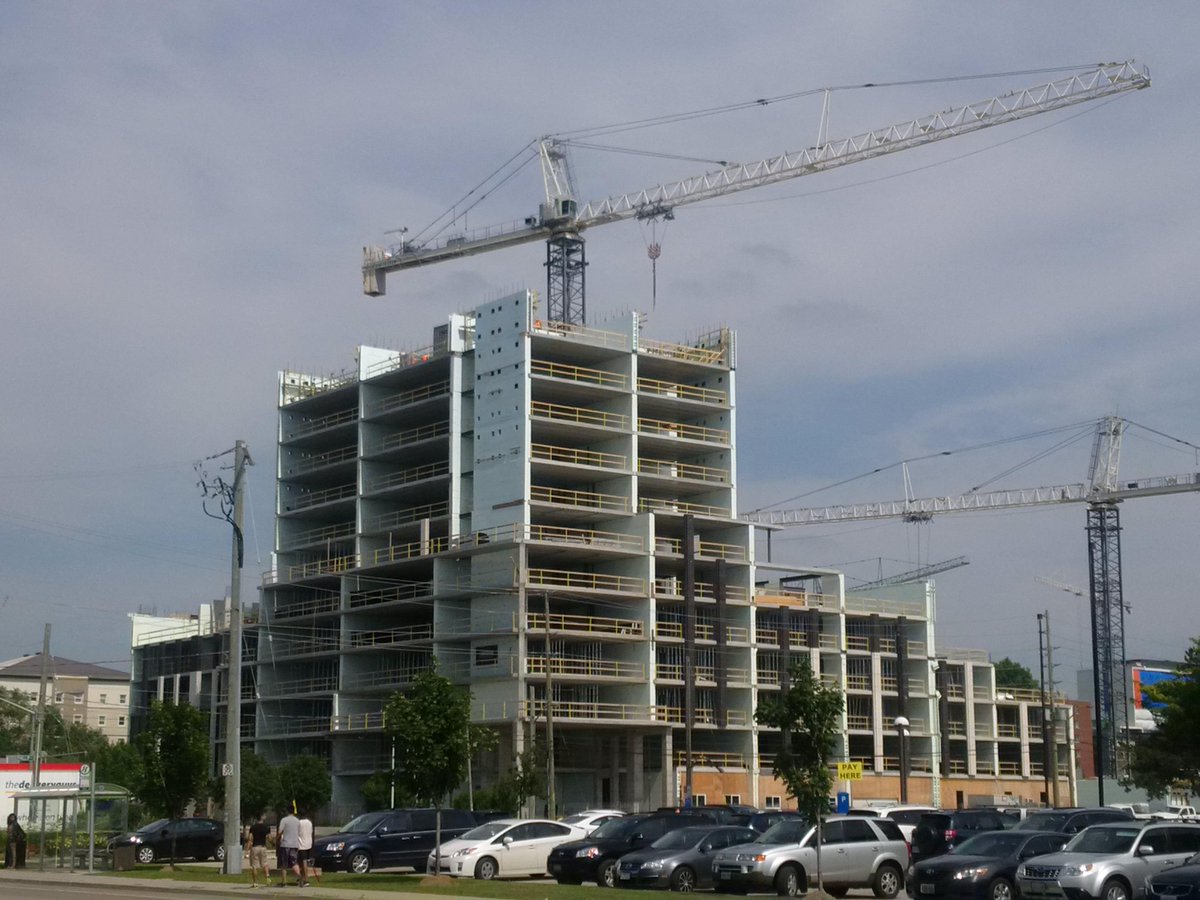 https://twitter.com/Markster3000/status/...2647347200
The podium has that stair-step profile as you go to the right, probably because they're going to wait until a later stage of construction on the second tower before joining the two podiums together with the arch. It will likely be a modestly complicated operation to tie the two buildings together.
Not definitively identity-destroying student housing of the 5 bedroom variety, but I get a chuckle when seeing a building like this with "CONFORM" plastered on the side (the black sign in the first shot, one of the suppliers for construction).
Does anyone know if this development is still slated for commercial/retail component?
« Next Oldest | Next Newest »
Users browsing this thread: 1 Guest(s)