Welcome Guest!
In order to take advantage of all the great features that Waterloo Region Connected has to offer, including participating in the lively discussions below, you're going to have to register. The good news is that it'll take less than a minute and you can get started enjoying Waterloo Region's best online community right away.
Login

or

Create an Account
LRT Operation Maintenance Storage Facility
Region of Waterloo buys former Bauer Industries property for Rapid Transit Yard
October 27, 2011 |   Darren Shaw | Shaw Boertien | LINK


Quote:The Region of Waterloo has purchased the former Bauer Industries property at 518 Dutton Drive in Waterloo for $6,000,000. The site will be used for as a maintenance yard for the Region's rapid transit system.

The property consists of 16.88 acres; of which approximately 12.88 acres are developable. The existing building is 84,240 sq ft.

Shovels in the ground for Waterloo Region LRT
August 21, 2014 |  Paige Desmond |  The Record |  LINK


Quote:WATERLOO — Rarely are politicians so excited about a mountain of dirt.

But a mountain of dirt was more than just that Thursday at a ceremonial groundbreaking for Ion, the region's light rail project.

Towering over Region of Waterloo politicians at 518 Dutton Dr., with tufts of weeds scattered on it, that pile of dirt represented more than a decade of preparation and politicians' vision for a transportation system to curb urban sprawl and move people.

Regional Coun. Jim Wideman said it was symbolic and added that watching the actual construction of light rail will be different than other building projects.

"Other than when you go underground, the construction of the LRT is going to be quite innocuous," Wideman said. "It's not something rising up in the sky."

The Dutton Drive site will serve as a maintenance and service centre, also providing storage for light rail trains when they're not in operation.

A crowd of politicians and local residents were on hand to hear officials marvel at the project.

"It is critical public infrastructure that will be a legacy for future generations," said Peter Braid, MP for Kitchener-Waterloo.

The federal government is kicking in up to $265 million to build the system and the provincial government up to $300 million.

"Our government believes in building Waterloo Region up and that's why we've committed up to $300 million to support the new Ion LRT," said provincial Transportation Minister Steven Del Duca.

The region's rapid transit project is expected to cost about $1.9 billion to design, build, finance, operate and maintain over 30 years. About $818 million has been budgeted to build it.

The plan was first conceived in the 1970s, but its current incarnation was unveiled by regional planners in 2002 as a way to curb urban sprawl.

"That's why we are a successful community," said Regional Chair Ken Seiling. "This region has always looked ahead."

Construction is already underway including utility relocations and grading at the maintenance and service centre. Work on city streets that will affect traffic starts this month.

Light rail trains are expected to start running on 19 kilometres of track from Conestoga Mall in Waterloo to Fairview Park mall in Kitchener in 2017.

Wideman appealed to officials from GrandLinq, the construction consortium awarded the light rail contract, to put the interests of residents first, saying they are the clients.

"The single most important thing that you and your staff can do every day is to listen to the people who are impacted along the route," Wideman said.

Michael O'Neill, general manager of GrandLinq, said there will be challenges, particularly while city streets are torn up to move underground infrastructure later this year ahead of track being put down in 2015.

He committed to working with the community.

"Those people whose lives we touch during construction matter to us," O'Neill said.

August 27, 2014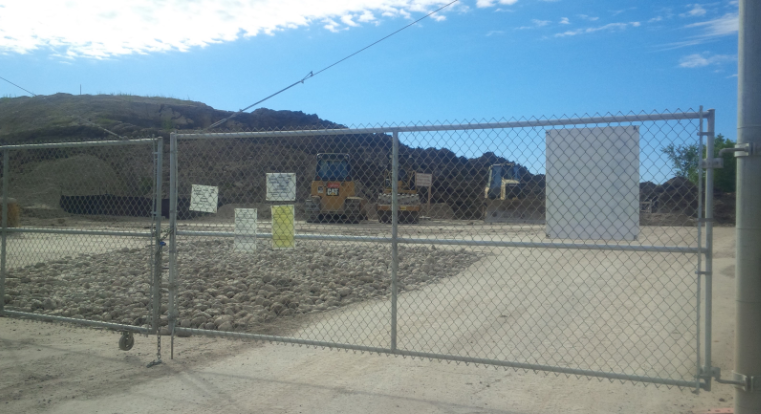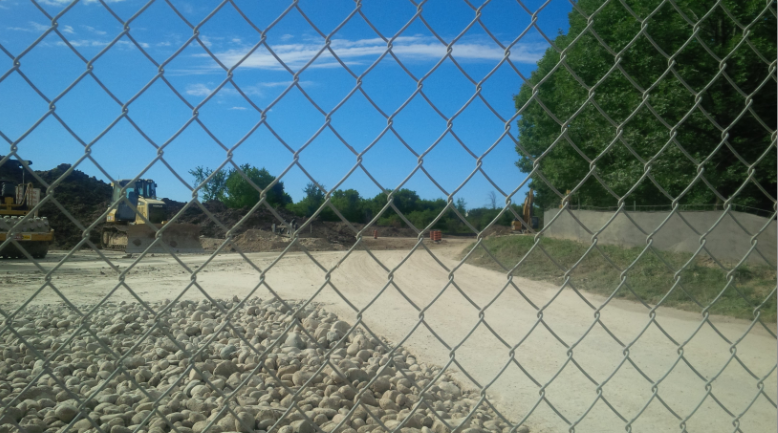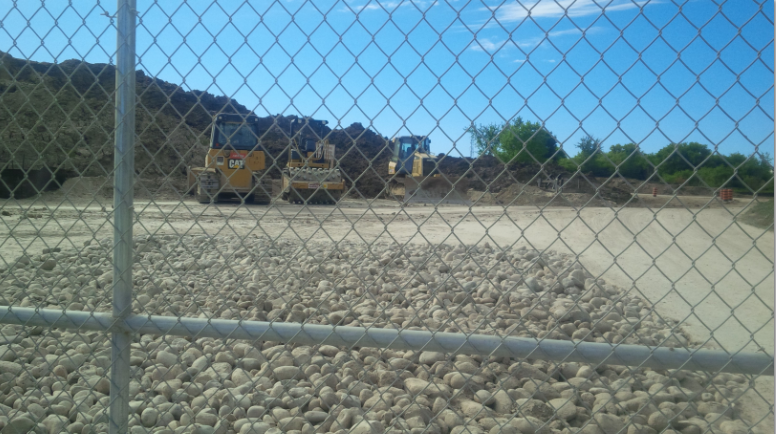 A tower crane has now gone up at the site.
I've posted lots of construction photos over on the main ion thread - should I be posting them here, now?
For daily

i

on

construction updates, photos and general urban rail news, follow me on twitter!

@Canardiain
Of the Maintenance facility, sure, but I think you could get away with either one.
(02-23-2015, 11:23 PM)

rangersfan Wrote: Aeryon Labs is introducing a new HD Zoom payload and in the video there is some footage of the site under construction.
http://m.youtube.com/watch?v=LF-cDP04JaA
That's hilarious! I was actually going to email the team about getting a drone for aerial construction footage for Social Media/promotional stuff during construction.
For daily

i

on

construction updates, photos and general urban rail news, follow me on twitter!

@Canardiain
Now *that* would be the way to film the route. Have the previously released TriTAG route map video done in long form, flyover, pop-up video-style with the nearby visible (or just out of view) attractions. Anyone have any Aeryon connections?
Don't need Aeryon connections - there are a plethora of drone options out there... 1k will get you a good kit
For daily

i

on

construction updates, photos and general urban rail news, follow me on twitter!

@Canardiain
Tools not toys, Canard.
Even a $1,000 "toy" can do a fantastic job.


As of Friday, Feb. 27 2014:
I'm thinking the high structure could be the train wash, based on the location in the site plan:
For daily

i

on

construction updates, photos and general urban rail news, follow me on twitter!

@Canardiain
My bad; the white structure is the elevator tower for the offices.
For daily

i

on

construction updates, photos and general urban rail news, follow me on twitter!

@Canardiain
« Next Oldest | Next Newest »
Users browsing this thread: 1 Guest(s)