It's no secret I'm a fan of unusual transport technologies and I've spent most of my life exploring and reading about them.
So I'm quite surprised that I found a very new-to-me system - one I've dreamed about for quite a long while, a combination horizontal and vertical elevator/funicular!
Such a system exists, in Italy: the Ascensore Castello d'Albertis-Montegalletto.  It was constructed between 2002 and 2004 (but looks much older!).  It has about a 300 m horizontal translation and 70 m vertical elevation.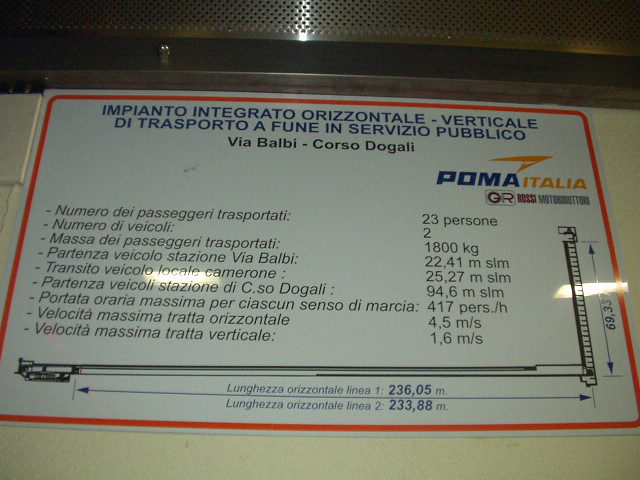 At about 3:25, if you listen hard enough, you can hear the gearmotor coupled to the grips that release/clamp onto the haul rope for the horizontal section.
For daily

i

on

construction updates, photos and general urban rail news, follow me on twitter!

@Canardiain